Mobile design
UX+UI Product Design
Integrating blockchain to power chat app sticker market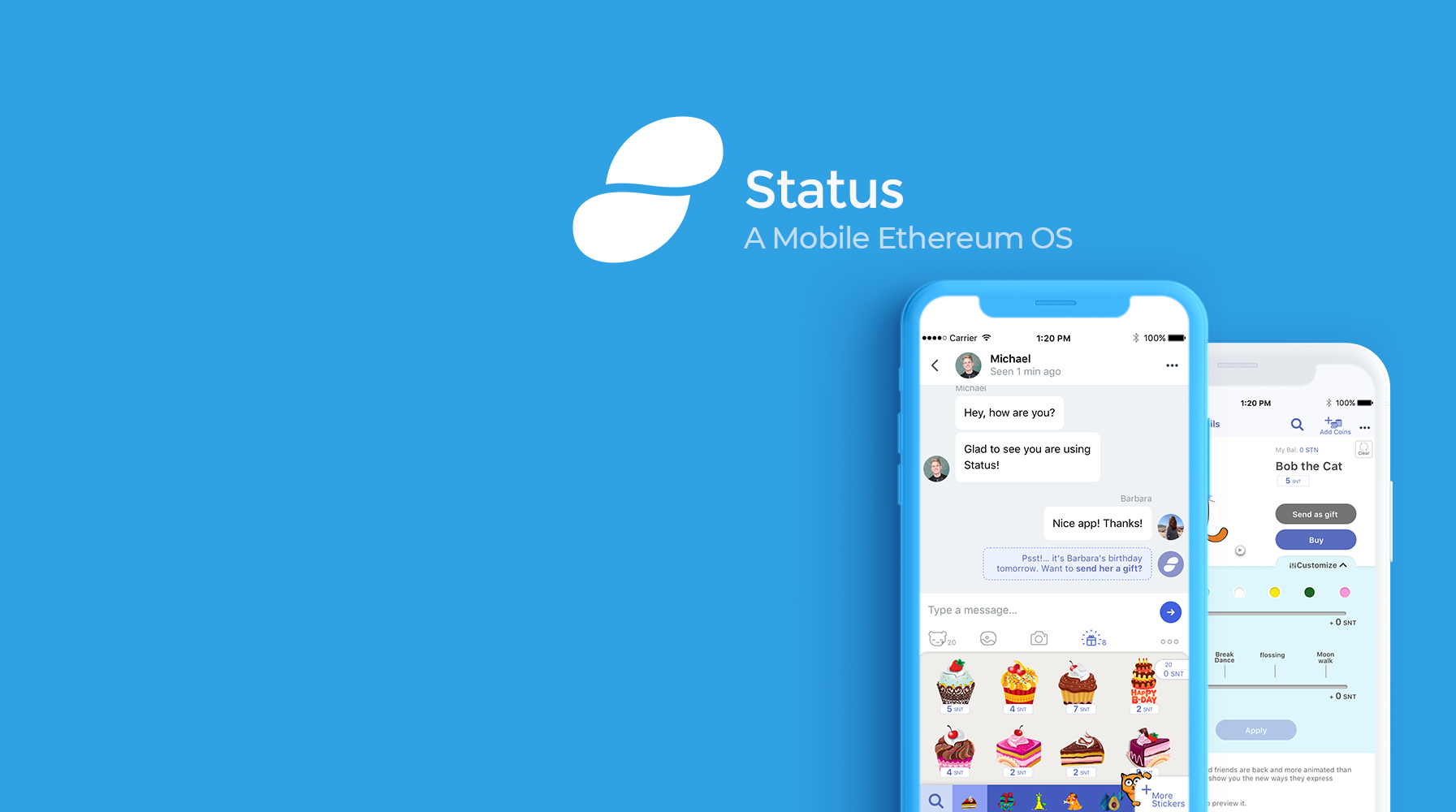 The Task
The implementation of a Sticker Market app within Status, allowing anyone to create and begin selling
their own designs instantly, and to begin using stickers as a messaging add on within any Status chat.
Main Features
Use cases
A casual user, sends another user a sticker as a anniversary present in chat. The sticker is backed by 5 Status Network Token (SNT).

User C, an artist, submits work to the Status Sticker Market as a means of generating revenue.
Wire frames
Designed a wireflow from opening the chat to buying a nd paying for sticker.
I added other creative innovative features to further enhance the experience
Mobile Filtering for each category
After wiring up the basic flow, I came up with the idea of adding a filtering mobile ui. This is common on web based designs but difficult to pull off on mobile.
This allows for instant deep level results according to the user's preference, within the mobile form factor.
Customization = monetization
People like to collect unique stuff, so the idea is to have a customization portal (for customizable stickers)
where a user can customize stickers to their unique taste for the cost of a token.They can change the colour, animation (eg dance type etc)
Each customized sticker configuration/type has a limited availability and once they are purchased they are gone for good.
This will create scarcity and make the stickers a rare item.
Gifting button and Bot
The idea is to have a bot send a message notification in chat, about an event in the life of the person they are chatting with.  eg birthday, with a link to send a gift. Data can be gotten from the other person's profile, facebook .api etc. There is also a dedicated gifting icon which acts as a reminder or invitation for the user to send a gift even when there is no notification
Click to play the interactive prototype video